Final Stage of Viaduct Construction Underway
The contractor in early spring began Stage 6 construction (see Stage 6 Traffic Pattern below), the final phase of PennDOT's $95.4 million project to rehabilitate the half-mile-long U.S. 1/Roosevelt Expressway viaduct over SEPTA and the Nicetown neighborhood in Philadelphia

Stage 6 construction will install a new median barrier on the viaduct, complete substructure repairs and painting, pave areas beneath the bridge, add new lighting to the underside of the structure, and place new pavement markings. The southbound Cayuga Street on-ramp to southbound U.S. 1 also will be reopened at the completion of this stage, marking the completion of the five-year-long construction project.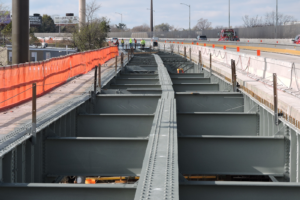 Following the completion of Stage 5 construction, which rehabilitated the outer northbound lane, shoulder, and parapet (see below), in late winter, southbound U.S. 1 traffic remains on the rebuilt southbound lanes, and northbound traffic remains shifted onto the reconstructed northbound lanes to allow the contractor to set up the median work zone. Two lanes of traffic will be maintained in both directions during peak travel times.
The contractor has installed most of the new sign structures under the contract, including replacement of highway signs on and near U.S.1 and several large electronic message boards that are used to communicate with motorists traveling along regional highways.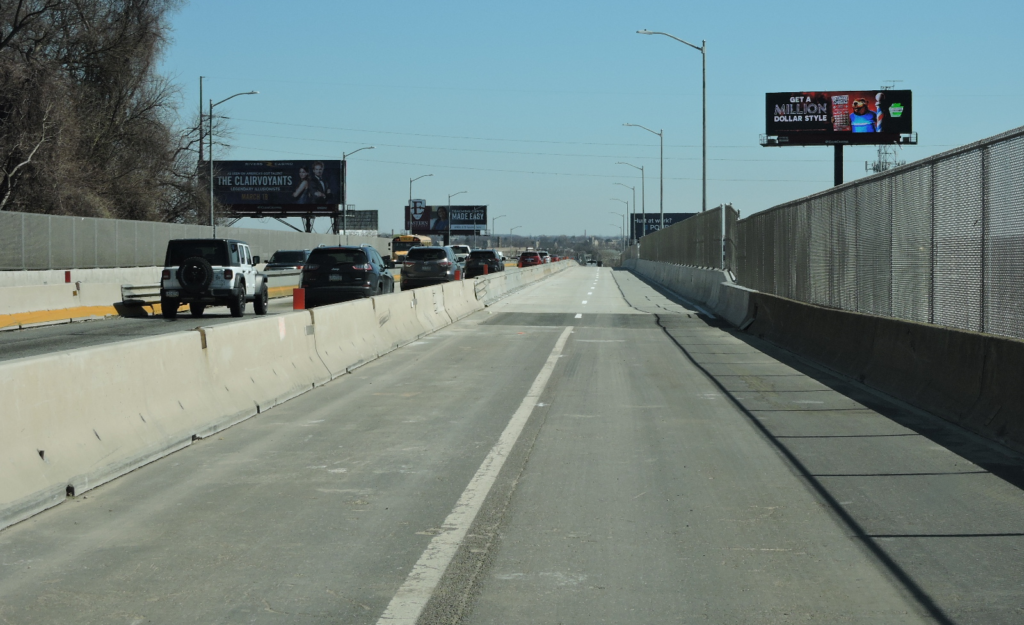 In addition to work on the viaduct, repairs and painting of the structural steel components are nearing completion at the Fox Street bridge over U.S.1. Repair of the overpass's abutments and its structural steel and installation of a new water main have finished. Final paving on the bridge and its adjacent intersections and service road will be completed this spring along with installation of ADA sidewalk ramps and application of the viaduct's intermediate and final paint coat.
Construction on this project is scheduled to be completed late this summer.