Limited Construction to Take Place This Winter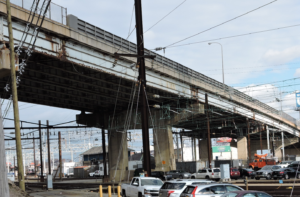 January 2019 – PennDOT awarded a contract for $88.5 million to South State Construction of Bridgeton, NJ, in late 2018 for rehabilitation of the viaduct that carries the U.S.1/Roosevelt Expressway over Philadelphia's Nicetown neighborhood.
While the contractor prepares to start major construction later in 2019, there will some minor construction activity taking place over the winter months.
In late February, there will be a few nights of construction on the northbound side of the expressway to widen the shoulder at the southern end of the viaduct to accommodate the changing traffic patterns that will be in place during work on the viaduct.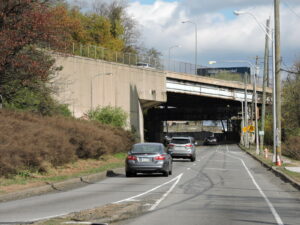 In addition, work will take place in late February, weather permitting, to improve the Fox Street on-ramp detour route, including improvements to the Hunting Park Avenue/Wissahickon Avenue intersection.
Construction in early spring will replace traffic signals along the detour route, install electronic message signs on roads approaching the work area, and add traffic cameras to monitor traffic in the work zone.
The contractor is expected to install the debris shield to the underside of the viaduct in late April or early May and, in late spring, begin placing construction barrier on the expressway to set the Stage 1 traffic pattern in advance of the start of major construction on the viaduct in mid-year.