Viaduct Rehabilitation Project Substantially Completed; Expressway Paving This Summer
July 13, 2023 – PennDOT's contractor removed the temporary construction barrier and returned U.S. 1/Roosevelt Expressway traffic to its original pattern in early July (see below), marking the substantial completion of repairs under PennDOT's five-year $95.5 million project to rehabilitate the half-mile-long Wayne Avenue Viaduct over SEPTA and the Nicetown neighborhood in Philadelphia.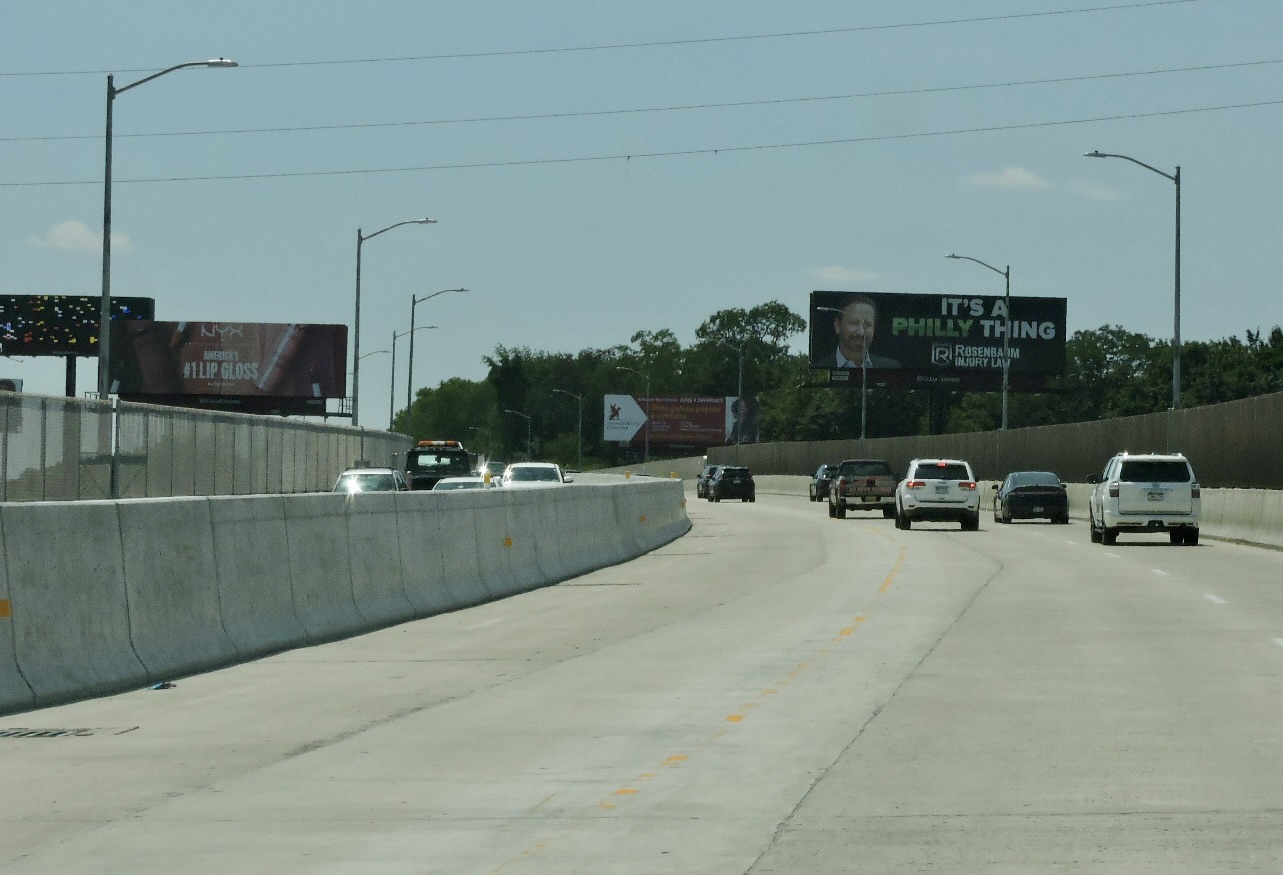 The temporary construction barrier had been in place since the start of the project. It was removed following the installation of a new median barrier during final, Stage 6 construction that had been underway since the spring.
Over the next several months, short-term lane restrictions may be in place on U.S. 1/Roosevelt Expressway as work crews complete "punch list" tasks and paving to wrap up the entire project this fall.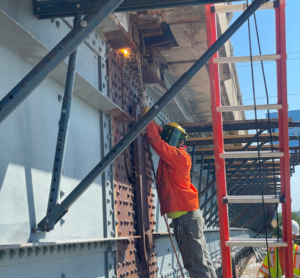 In addition to "punch list" work on the viaduct, PennDOT's contractor will mill and repave the entire Roosevelt Expressway — from 9th Street to Interstate 76 — on both sides of the viaduct this summer.
The Cayuga Street on-ramp to southbound U.S. 1 (Roosevelt Boulevard) will remain closed until the project is completed this fall.
Crews also will complete remaining substructure repairs (see right), painting, and installation of new lighting on the underside of the structure this summer.
PennDOT began rehabilitating the Wayne Junction Viaduct between the Broad Street and Wissahickon/Germantown Avenue exits in early 2019. Since then, workers have repaired and rehabilitated the viaduct's structural components, repainted the steel superstructure, and placed a new concrete deck on the 2,589-foot-long structure. The bridge's support piers and abutments also were rehabilitated and painted in a color that complements the new color applied to the superstructure.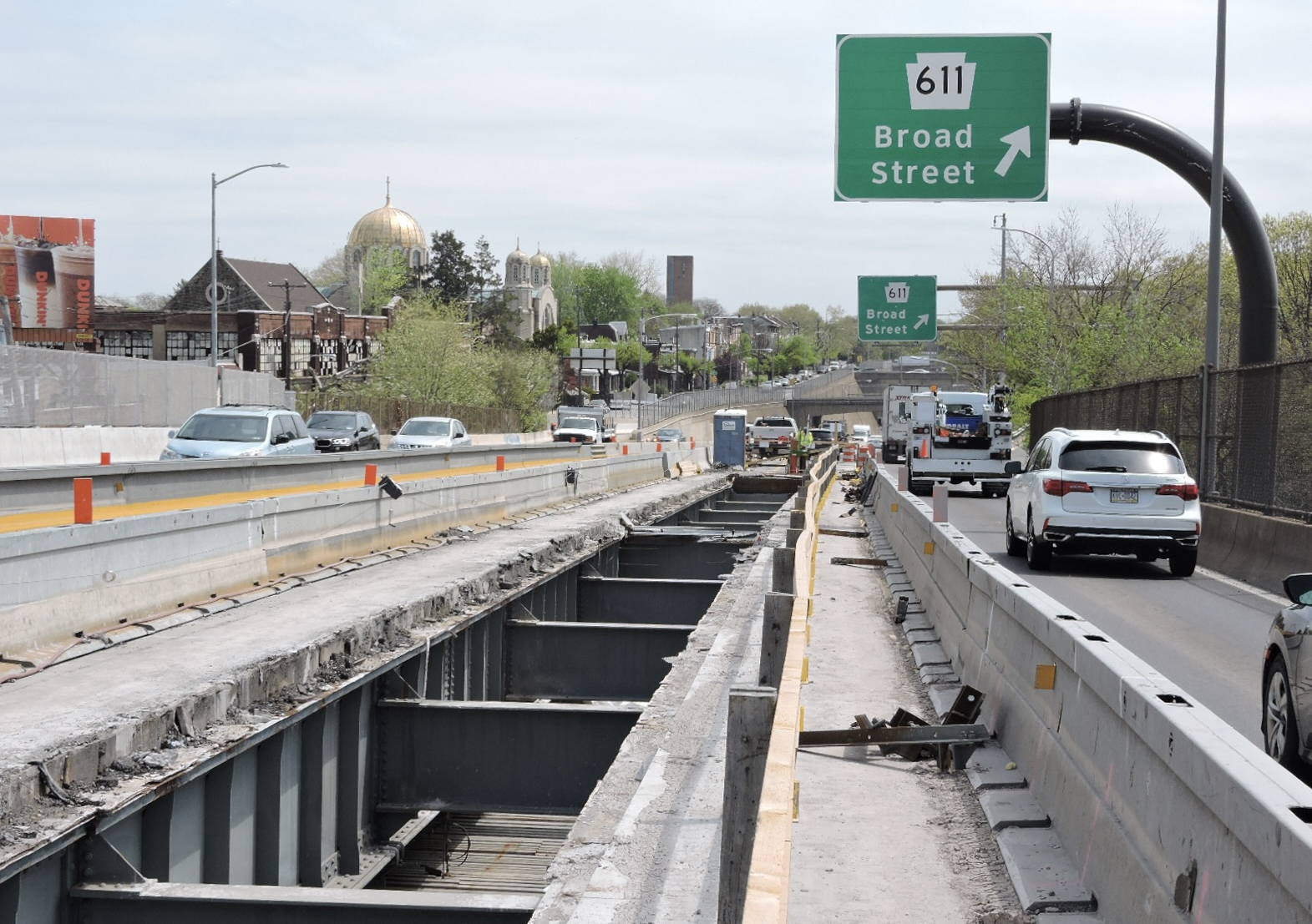 A number of new sign structures also were installed under the contract, including replacement of highway signs on and near U.S.1 and several large electronic message boards that are used to communicate with motorists traveling along regional highways.
In addition to work on the viaduct, the project included repairs and repainting of the structural steel and abutments at the Fox Street bridge over U.S. 1. Following the installation of a new water main, the overpass was repaved, and ADA sidewalk ramps were installed.