Median Construction, Placement of Shielding, Underside Painting Underway
May 2019 - After starting work in late winter on ground-level repairs to the viaduct's support columns and improvements to assist traffic flow on area surface streets, the contractor has begun work on Stage 1 rehabilitation of the U.S. 1/Roosevelt Expressway between the Wissahickon Avenue/Germantown Avenue and Broad Street exits.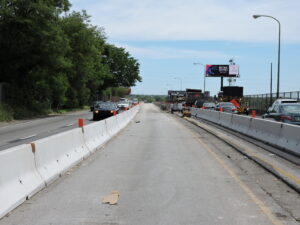 With the Cayuga Street on-ramp to southbound U.S. 1/Roosevelt Expressway closed in mid-April, crews set up the Stage 1 traffic pattern that will be in place through the summer. That pattern moved two lanes of northbound and southbound traffic to the outside edges of the viaduct, setting up a work area in the middle of the expressway.
After painting new travel lanes and installing a temporary construction barrier to create a protected work area, construction crews removed the existing median and began work to repair the structural steel under the middle of the viaduct and replace the median pavement. This will allow the contractor to shift the four lanes of traffic from side to side during staged construction (Six Stages) to rehabilitate the almost half-mile-long structure that will continue through 2022.
A separate crew in early April began installing the underside shielding that eventually will hang end-to-end from the viaduct to prevent construction debris from falling in areas under the structure. The shielding platform also will be used by painting crews to clean and re-coat the structural steel components once they are refurbished. Painting activities began in early May at the northern end of the structure.
Work will continue on repairs to the numerous concrete support piers that carry the viaduct over the Nicetown neighborhood and SEPTA's Wayne Junction rail yard.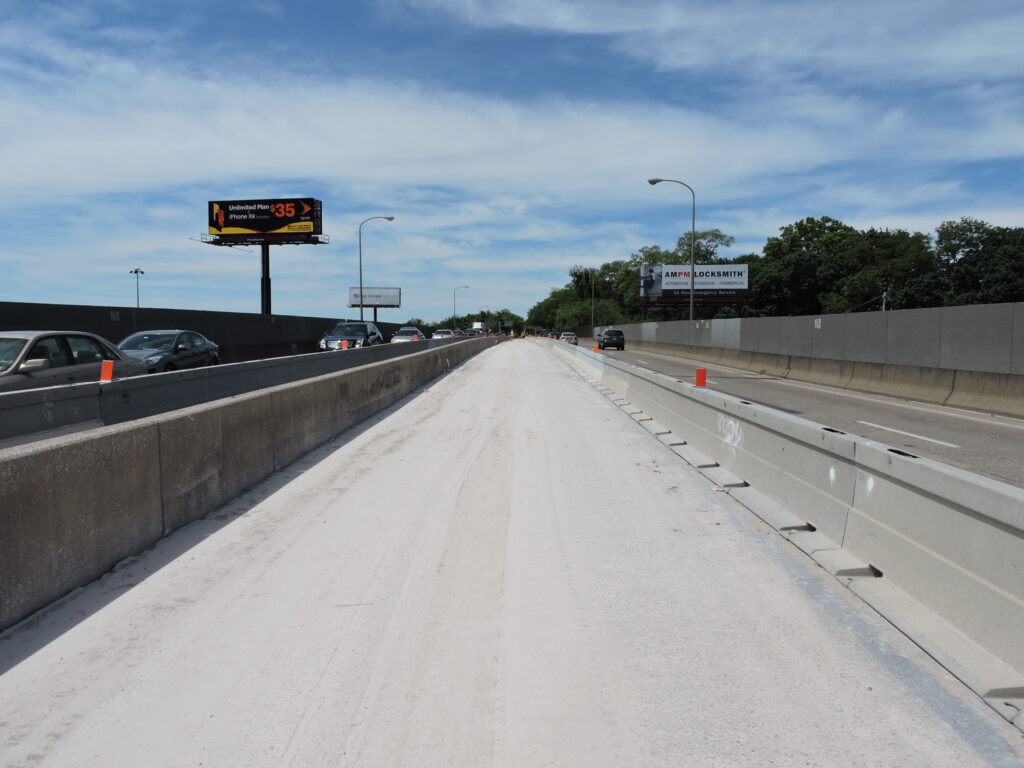 PennDOT is investing almost $90 million to rehabilitate the 2,589-foot long U.S. 1/Roosevelt Expressway viaduct that carries north-south traffic between the Broad Street and Wissahickon Avenue/Germantown Avenue exits.