Stage Three Construction Begins This Summer
Rehabilitation of the southbound left lane of the U.S. 1/Roosevelt Expressway viaduct over SEPTA and the Nicetown neighborhood of Philadelphia was completed in late June and concludes Stage 2 construction. The contractor has begun preparations to rehabilitate the southbound right lane this summer, Stage 3 of the four-year project.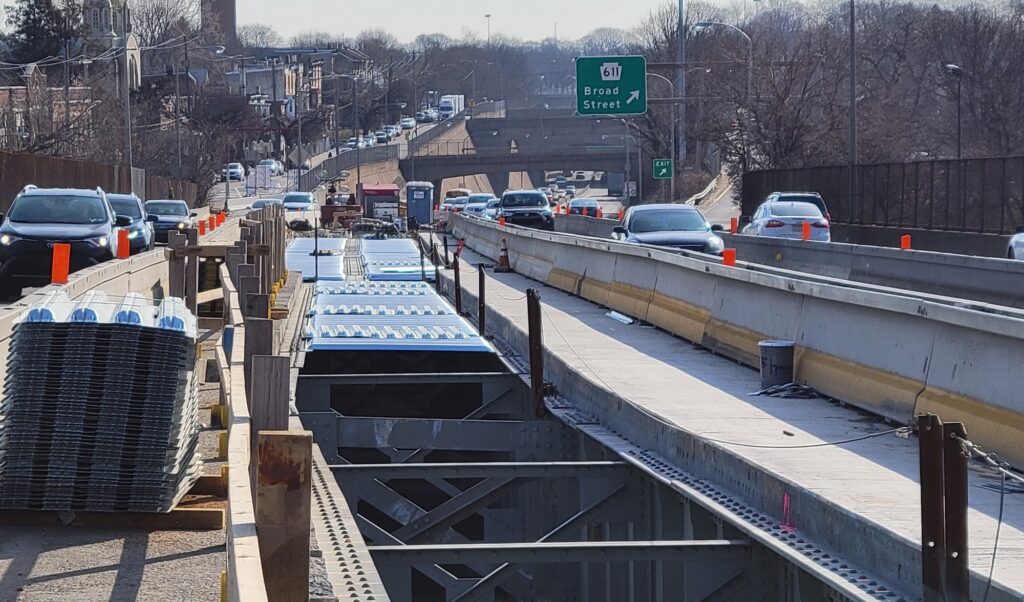 Stage 2 construction included removing and replacing the concrete deck, along with refurbishing, repairing, and repainting the viaduct's structural components.
Two lanes of traffic will be maintained on the northbound side while southbound traffic will be shifted to two lanes in the median area during peak travel times for Stage 3 construction.
During Stage 3 construction, the contractor will remove the southbound outer deck and parapet as a separate construction crew works in tandem below to clean, refurbish, and repair or replace the bridge's structural components. Repairs to the deteriorated concrete support columns will continue, along with the replacement of the bridge's bearings – where deck beams rest atop support piers. The contractor will then place a new concrete deck and parapet on the southbound right lane.


Stage 3 Traffic Pattern
Stage 3 construction is expected to be completed in spring 2022.
Southbound motorists may encounter periodic nighttime lane closures or traffic slowdowns Mondays through Fridays during construction this summer.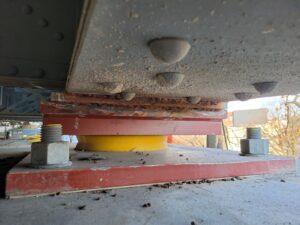 Work also continues on replacing 24 existing sign structures and adding six additional signs at the approaches to the project.
In addition to the viaduct, repairs and painting of the structural steel on the Fox Street bridge over the expressway south of the viaduct have finished.
The Cayuga Street on-ramp to southbound U.S. 1/Roosevelt Expressway remains closed. It was closed and detoured earlier in 2019 to allow two lanes of southbound traffic to move through the work area uninterrupted by the merge of on-ramp traffic during repairs to the viaduct.
Current construction is Stage 3 of 6 stages of repairs being completed under a $90 million contract to rehabilitate the 2,587-foot-long viaduct. The entire project is scheduled to be completed in spring 2024.